Bankislami Branch Networking Case Study
Bankislami Branch Networking Case Study
How SiliconSt provided immediate value to Bank Islami
Bank Islami Pakistan Ltd (BIPL) is a medium-sized Islamic bank based out of Karachi, having more than 300 branches all over Pakistan. Its vision is to be recognized as leading Authentic Islamic Bank.
BIPL engaged SiliconSt for its branch networking WAN design for a robust and scalable solution leading towards SD-WAN technology.
The main drivers for this engagement are;
BIPL has to refresh its branch routers and switches due to EOS/EOL equipment
Looking for a vendor who can provide Low TCO with state of art technology
Introduction of latest encryption technology on its WAN links and a roadmap for SD-WAN
The Challenge
Integration and smooth transition of Huawei Branch router AR650C with existing Cisco Hub and Spoke DMVPN complex topology with latest encryption algorithms (NGE) while maintaining the high availability and low latency for the routing protocols
The Solution
After the SiliconSt proof of concept was set up in the BIPL HQ, the first of many integration challenges resolved quickly. The evaluators were sufficiently impressed — even more so when they found that they could enable Internet Key Exchange IKE v2, that enabled them to use large selection of high-end ciphers including next generation encryption (NGE), preventing Man in the Middle (MiM) and Denial of Service (DoS) attacks, using certificate based authentication.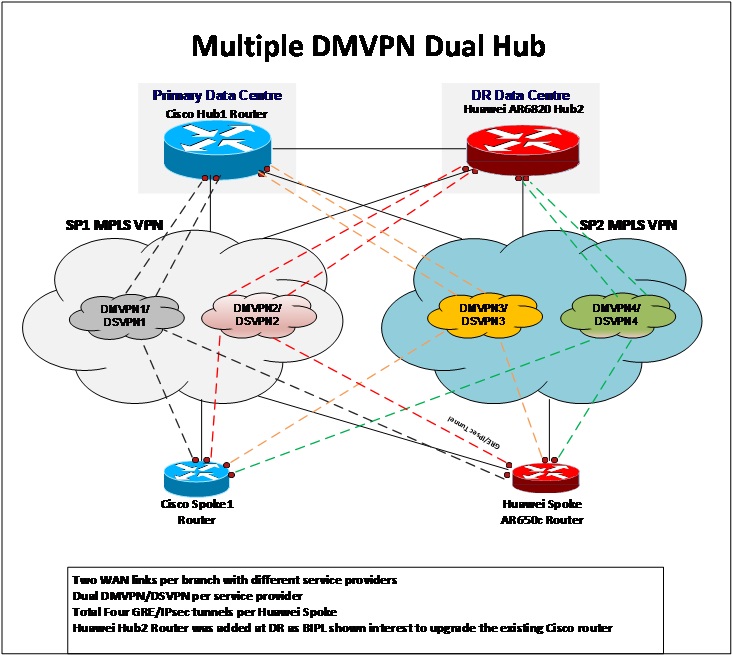 The Benefits
Operational excellence and integration capabilities provided by SiliconSt team save millions of PKR to BIPL IT team in terms of initial investment and return on investment (ROI). Deployments at the first six sites were finished ahead of schedule. At the first post deployment meeting, the customer revealed a complex routing incident in which SiliconSt had shown what the customer described as "immediate value."
SiliconSt technical team were able to integrate and test all failover scenario successfully for BIPL branch networking project, resulting higher customer satisfaction. Customer now sees us as its "Trusted Advisor".
This case study clearly shows how the team work and close working of both SiliconSt and Huawei, not only removes the initial suspicion customer had, while they were choosing the vendors but were also able to over through the incumbent network vendor successfully.
BIPL CIO remarks: "The entire project from an inception to execution was handled in a very professional manner with all timelines met. The support of SiliconSt team was extraordinary and I found them fully equipped for the deployment"