Leadership
Management Team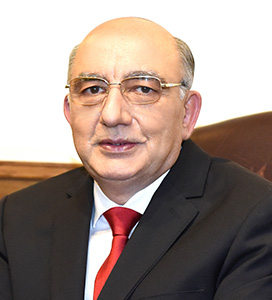 Muhammad Nadeem Qureshi
CEO – SiliconSt.
Mr. Muhammad Nadeem Qureshi is a science graduate, with a business exposure spreading over three decades. He played a vital role in the success and development of Pinco Distributors in 1984 (Pharmaceuticals Distribution Network), along-with multiple ventures of Four Brothers Group – Pakistan. He established 4B Marketing in 2004 and acquired Faletti's Hotel and then founded 4B Telecom with affinity partnership of Warid Telecom in 2005. Founded 4B Gentel International (Pvt.) Ltd & got LDI License in 2006 to develop more than 200 Interconnect Agreements with mobile & fixed-line operators all over the globe. He set up the Agro Division of Four Brothers Group Pakistan in 2009 and established it as a leading brand.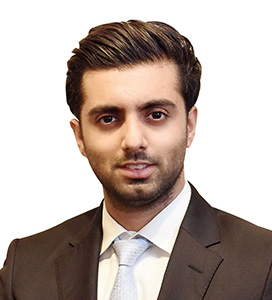 Hamza Nadeem Qureshi
COO – SiliconSt.
Hamza Nadeem Qureshi graduated from The University of Manchester and later earned an MSc Degree from City University London in 2015. Joining Four Brothers Group as Director, he founded FB Genetics as the first Agri Biotechnology company in Pakistan. Currently serving as CEO in the Four Brothers Group Agro Division company "BioLogic Ag Pakistan". Heading a field force of above 200 sales staff & dealer network of above 2000 all over Pakistan, the company has proven itself as a market leader in the pesticide and seed sector. Now establishing "SiliconSt." as COO. "SiliconSt." aims to enable digital innovations in Systems, Cyber Security, Cloud Services, and Telecom.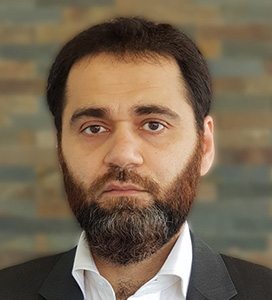 Junaid Sheikh
Managing Director – SiliconSt.
Junaid is a fellow charted accountant and has over 23 years' of rich & diversified experience of leading telecoms & technology organizations and serving businesses in the fields of audit and advisory through the leading global firms. He is a tech-savvy business and financial leader with a passion of helping businesses and people achieve their purpose and leveraging technology for continuous innovation and value creation. Junaid has been instrumental in leading businesses, sales & marketing, strategy, and products. His contributions to SiliconSt., Wateen Telecom's Corporate and Consumer Businesses, PricewaterhouseCoopers in Pakistan, and Saudi Arabia and Callmate are well recognized and appreciated.
Ready to have a customized solution that works for your business and vows for your success? Let's talk.